Top Reasons To Use AC Comforters During Any Season
Posted by Admin on August, 29, 2020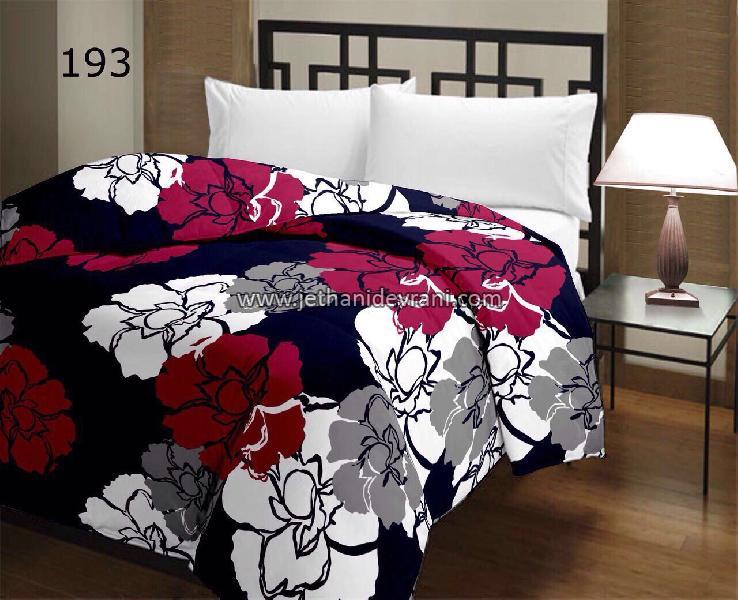 A comforter is a type of bedding composed of two lengths of fabric or sewn together and filled with covering materials for warmth mostly during winters. The materials used for filling the quilt are cotton, wool, silk, or polyester.

A comforter is a fluffy, thick and quilted blanket and can be used as sheets. AC comforters are becoming more popular during summers as well due to weather conditions. Due to an increase in pollution, weather conditions are also affected so AC is preferred during summers and these AC comforters are used against cold temperatures. Several AC comforter suppliers in Jodhpur are offering comforter both online as well as offline.

A comforter uses the same zippers or buttons as pillowcases use. This allows for visual appeal to make the bed look cozy and simple. Comforters are popular for providing warmth during cold temperatures. It is often seen that bed comforters are also used during monsoon. AC comforters are lightweight and easy to use. Here are some of the points which highlight the features of AC comforter as:

Smooth Texture
AC Comforter is one-bed piece toppers and is composed of fabric comprising cotton, silk, or polyester to provide comfort in the cold weather. Due to this AC comforters have a smooth texture and also provide comfort against cold and breezy air. These AC comforters are high in demand in colder countries.

Fine Finish
These lucrative ac comforters have good finishing so that cold air does not get inside it. Due to its characteristics, these comfy AC comforters are also used as bed décor and it adds value to your bedroom. AC comforters are designed in such a way that it can be used around the year. These comforters make the perfect addition to your bedroom.

Tear Resistance
AC Comforters are composed of a perfect sewn fabric that provides resistance against wear and tear. These comforters are durable and can last up to 3-4 years. Due to the thickness of the comforter, it can protect against cold and are much less liable for tear and wear. AC Comforter Supplier in Jodhpur offers excellent customer care support at reasonable rates.

Elegant patterns
These comforters are expertly tailored and they are soft to touch. They are also available in various elegant patterns. These AC comforters are offered in cotton and satin texture with various patterns. These are widely used in Hotels, bedroom, guest room, dorm room, or vacation homes. They are the perfect gift for weddings and many other functions.

AC Comforters provide a shield against cold temperature and are becoming eye-catching home décor and are available at economical prices. With the use of modern and advanced technology AC comforters are available in flawless designs, patterns, and colors and sizes as per the requirements of the customers.

So, you should be aware of the benefits and characteristics of Comforters before buying it. AC Comforter Wholesale Supplier in Jodhpur offers a huge variety of comforters at affordable prices. These AC comforters are becoming a fashion accessory and adding value to your home décor.
This entry was posted on August, 29, 2020 at 10 : 04 am and is filed under AC Comforters. You can follow any responses to this entry through the RSS 2.0 feed. You can leave a response from your own site.